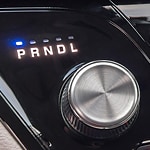 We know what you're thinking. You probably assume that a minivan like the Chrysler Pacifica isn't designed with performance features in mind. In reality, Chrysler made sure that the Pacifica got all of the best performance features as part of its package this model year. If you're looking for the perfect vehicle to take on the road this summer, the Pacifica is one to consider.
Electronic stability control comes standard on all trim levels of the Pacifica this year. Selective braking and throttle control will help you maintain control at all times regardless of the road surface that you're on.
If you want to bring along extra cargo, your Chrysler Pacifica will be able to tow up to 3,600 pounds behind it with the proper equipment. You will still be able to navigate the road with ease.